Pisces in Love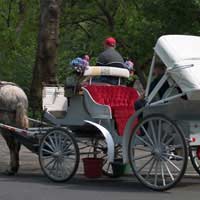 Pisces (Feb 20th-Mar 20th) are the charming daydreamers of the zodiac. Existing somewhere between this world and a heavenly ethereal one, Pisces are sensitive and compassionate by nature. They seem to draw others to them with their kind, yet mysterious ways. They live for romance – if their love life is well, then all is well. They love to be flattered and doted on. Learn this early on in the relationship and you may very well hold the key to their hearts.
People born under the sign of Pisces are very passionate and enjoy lovemaking and acting out fantasies, as they spend much of their time in the world of Fantasy anyhow. Pisces, while very passionate, also are very spiritual as well. You may think they have psychic ability for their uncanny ability to read others.
Pisces Woman
Men will find a Pisces woman hard to resist. This may be because she is a mystical mixture between passion and fantasy. She can be very adaptable and will change herself to fit the image her man desires. She also knows how to make a man feel like a man. This enchanting woman is gentle, soft, and has an air of innocence about her. This does not mean, however, that she is naïve. Pisces seem to have a sixth sense that tells them when people are lying or trying to deceive them. At the first sign that something isn't right, she will quickly leave.
A Pisces woman is often attracted to distinctly different types of men. She loves a man who is emotionally needy and will allow her to mother and care for him. Yet, she is also attracted to the exact opposite type of man – one who is strong, that will protect and support her.
Her love life is the centre of all that she is. If she is in love and happy, all other aspects of her life will be all right. And when she is heartbroken, nothing else matters. She may be seen as clingy and oversensitive at times, but men still love her. Her good qualities far outweigh the bad ones.
Pisces Man
The Pisces man is filled with charisma, sensitivity, and romance. He lives for clandestine romantic interludes and in the heat of the moment; you will find no one else as enchanting and captivating. However, it may only last for the moment and not long term. A Pisces man is often conflicted by his own emotions and thoughts. He wants to find happiness with one woman, but he also loves the chase and mystery of loving several women. He is especially fond of married women, finding them mysterious and alluring. Often, he finds his love life chaotic and tumultuous because he always manages to fall in love with the wrong woman.
All his romantic fantasies and emotions are culminated when he makes love. He is tender and affectionate – an incredible lover. If and when he decides to commit, even if it is with the wrong woman, he is compassionate, tender, and empathetic.
The Perfect Date
Pisces are often said to enjoy "being in love with love", so any thing romantic – a carriage ride through downtown, a candlelight dinner, a long walk along the lake – will please them. Pisces also love to talk. They are interested in conversations about the arts, so if you want to hold their attention, brush up on your entertainment news. They also enjoy discussing other worldly topics such as the paranormal, magic, astrology, and the occult.
They also love to be appreciated. Make note of the day of your first date. If you are still dating a month later, remember the anniversary. They love kindness and will not forget it.
Compatible Signs
Pisces often find themselves attracted to those born under the
Sign Of Taurus
for the strength and security they can provide them. They are also well suited with
Cancer
, as both are very sexually charged signs.
Libra
and Pisces will get along well because they are both artistic people who are affectionate and kind. But the best match for Pisces may be
Scorpio
. They seem to communicate on a special, unspoken level. They also share an interest in the mystical and unusual.
Incompatible Signs
Pisces should avoid relationships with Geminis, Leos, Virgos, and other Pisces.
Pisces is a sign of mystery, but if you love a Pisces, remember to flatter them often. They will try to meet your needs for a relationship, but always be honest and upfront with them. If you are not, they may sense it and leave you.
Find Out More...
Now you know all about Pisces in love have a read through our article
Personality Traits of a Pisces
and find out all there is to know!
You might also like...
I'm a Scorpio woman madly and passionately in love with a Pisces man when he's around my heart skips a beat and he's not around I feel like a part of me is missing I'm just not sure he feels the same
sexyscorpio
- 20-Nov-19 @ 2:49 PM
I'm a pisces woman who is in love with a Gemini man. We were dating for 6 months when out of nowhere we started fighting. I feel like he's been talking to someone else, but he denies it. He recently broke up with me because he says he can't trust me with his heart and emotions. But he won't tell me how I lost that trust to begin with. Idk what to do. I want him back in my life so much. What can I do?
Eileithyia
- 8-Apr-17 @ 12:43 PM
I'm a Pisces woman.... You should never lie to a Pisces at all. If a Pisces truly loves you they will take you back, but don't think every time you mess up they are going to be waiting Pisces move on very fast. Once they are done with you they are finish no coming back. NEVER LIE..... Pisces always finds out what you did
Redbone
- 1-Aug-16 @ 9:59 AM
I'm a pisces girl 3-9 and had sex with a aries man 4-14. His girlfried just moved out cuz of his infidelity. They were together for five yrs. They met when his wife left him after 18yrs n left him with four kids. Her b-day is 3-22. We all work together but she is on days. We been together for nine months just having sex,he will not ask me out. Now I told him I can't keep doing this I need more. He tells me he still is seeing his ex,but I know she told him if he wants her back he completely has to change his life. He does party n she don't want that..what should I do? Since I told him I have feelings he has opened up a lot but still he just sees me when he wants.should I tell him I'm going to live my life,an when he is ready to treat me like a women, not just for sex then he can see me again? Or should I go on an live my life n still see him. This is the end of 2015. He came over after work on Dec 21. N said he was gonna see me before Xmas,but this is dec30,and I have not heard from him. So sad I am in love with this man.
red
- 30-Dec-15 @ 11:45 AM
@rob12. Thanks for letting us know how you fit in with/or not, with your zodiac sign.
ExploreAstrology
- 27-Oct-14 @ 11:40 AM
A lot of this is quite accurate, I am a guy born on March 12th, and I can relate myself to most of it, except I'm not that sensitive, I have a thick skin and am generally indifferent to what people think of me, I just don't care. I do have a good amount of Aquarius in my chart, this is probably why. Have venus in Pisces, but not all that romantic. Unusual is more like it lol.
Rob12
- 24-Oct-14 @ 12:50 PM
How can i get my piscean lover back. I broke his trust when i failed to tell him i was leaving my violent ex and when he found out he said he is finding it hard to trust me and is now contemplating seeing another woman. He waited five years for me
lumpy
- 22-Sep-14 @ 5:16 PM
This is just something random I wanted to say because being an overly romantic soul obviously born in the wrong time. I have a bit of habit of giving out quotesHere's to everyone... "No matter how ugly the world is you'll always have something beautiful at the end of it all. Never down yourself for nothing and never let anyone down you." and for all the girls!Sometimes love works in mysterious ways, be patient it will happen. "The heart and mind both work as a team in love so trust both! :) Thou will overcome this!
Mo-Mo
- 18-Aug-14 @ 5:39 PM
im scorpio woman n i lied to a pisces man..is it possible i can win his heart back ???
emo
- 12-Mar-13 @ 4:28 AM
I am a pisces men. stil i am get any girl in my life so that i need good lovely life partner for me........................
Ajay
- 27-Jan-13 @ 7:32 AM
I'm 1r, in love with a Leo and we've been dating for almost a year, it'll be a full year in December of 2012. I need help we've been through it all but we're uncompatable according to you so please help thanks
PurplePisces13
- 6-Nov-12 @ 8:35 PM
Help please, I am a Pisces woman having an online affair with a Scorpio man for about 1 month, the sexual chemistry is mind blowing! He has told me a lot about himself and me to him. He says his wife is on her fourth affair, and he has 3 kids. He says it is over with her although they are still living together!!! About 2 weeks ago he stopped mid session online and I have not heard from him since, it is really upsetting for me and I have asked him to please tell me what is wrong, I have sent him lots of messages, but still no reply, this is killing me!! He has me hooked onhim, I don't even know what he looks like and I have never spoken to him, there is only one way to contact him through this online game chat! I know I am being crazy, but I just can't help myself!! Please any Pisces women out there who can give me any good advice on what to next??? Thanks :-))
Sweetie
- 5-Sep-12 @ 10:01 AM
This helps me a lot to know about pisces sunsign i.e. ability, personality, desires and most important compatibilty. I think everyone should read if he wants to make relationship with pisces man/woman. Thanx and keep it up. Also, an idea from me: Open a website to find a perfect match based on the sunsign for those going for marriage or long term relationship in one minute.
sksy
- 11-Jun-12 @ 5:30 AM
The above is so true....great!!
Tang
- 3-Jun-12 @ 4:15 AM
How can a gemini woman continue a long term relationship with a pisces man?
tikona
- 20-May-12 @ 3:18 PM
hmmmmm..........the personalities above is exactly rite........wish my love success.........tq..
Priya
- 27-Mar-12 @ 7:25 AM