Islamic Astrology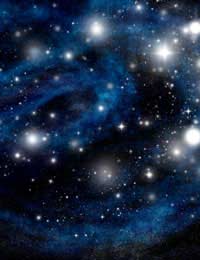 While some Christians are hesitant to embrace astrology, there are some Muslims that are less so. Some feel it is okay to follow it because astrology, the prediction of future events, does not threaten free will nor does it threaten the authority of Allah. Some point to the fact that the Qu'ran says that the stars were created by God and men should be guided by them. While there is still argument over whether devote Muslims should be allowed to follow astrology, there is a history of astrology to be found in Islam.
History
It is believed that the early Islamic societies relied heavily on astrology. Rulers would have horoscopes done for their infant sons, however it was primarily the women of the society that would consult the astrologers. The stars were often used by Muslims to navigate through the desert. Another influence on the Islamic community by astrology is the fact that the Moon still regulates the Islamic calendar. The origins of Islamic astrology can be traced back to 770 AD, when the Indian astrological treatise, the Siddhanda, first arrived in Baghdad. That Indian influence, along with that of Persian and Greek astrology helped form the basis for Islamic astrology.
There are Islamic astrological writings that date back to 900 AD. In 1649, William Lilly cited works by many Islamic philosophers including Albumazar (who wrote many essays on astrology), Alkindus (he wrote in one of his treatise that the heavenly bodies were rational entities whose circular motion was in obedience to God and served to worship Him), Alcabitius (best known for "Introduction to the Art of Judgments of the Stars," a dissertation on judicial astrology), Albategnius, and Messahala. Messahala, both an astrologer and astronomer as many were in ancient times, wrote over 20 essays on astrology.
Al-Biruni, a Persian scholar from the 11th century, is lesser known in the western astrology world than the others, but his book "Book of Instruction in the Elements of the Art of Astrology" remains an important work in Islamic astrology. It was published in 1029, during what is often referred to as the Golden Age of Islamic Astrology. In this work, al-Biruni compared and contrasted the different systems of astrology as well as illustrated how to use the astrolabe in great detail.
Most Islamic astrological works of the time have not been translated from Latin, making it inaccessible to most astrologers today. However, "Book of Instruction in the Elements of the Art of Astrology" is one of the rare pre-Renaissance essays that have been translated into English, thus making it a significant work for today's astrologers.
Transmitting Astrology to Europe
Islamic astrology has often been ignored by those in the western world, but it has played an important part in the continuance of astrology. By the fifth century, astrology had almost vanished from Western Europe, due mainly to the Germanic invasions and Christianity's rejection of it. However, it was the followers of Islamic astrology that brought the legacy of Babylonian astral astrology back to medieval Europe.
Messahala's essays, including "Astral sympathies," would end up playing a prominent role in both the Middle East and the western world, as they were important in bringing horoscopic astrology back to Europe during this time.
As with other branches of astrology such as Indian, Egyptian, and Chinese, Islamic astrology has a long history. It also was beneficial in helping bring horoscopic astrology back to Europe, thus making it available for the western world today.
You might also like...
I think I've got black magic on me I want it check out. To save my marriage
Tamy
- 31-Jul-22 @ 4:24 PM
Please tell me how much bright my future is and about my carrier.Is there any growth in India in my career
Fiona
- 1-Sep-21 @ 12:10 PM
My birth date is 13th of March 1997 at 7:30 AM.
Affo
- 29-Feb-20 @ 6:47 PM
I have more troublein my life , what is the solution..
Rasheed
- 5-Jan-20 @ 4:09 AM
my DOB is 14 /8/1962I have had a very difficult life from a young age. I want to get married but it never seem to happen for me. will I get marriedand will I ever have a job that I like. thank you
farah
- 7-Dec-19 @ 1:00 PM
Assalamualaikum my date of birth is 24 .03.1991 when I vill getmarried with my love one.in our both home they agreed for marriage but they are not speaking about our marriage when to do.
Renu
- 5-Dec-19 @ 8:35 AM
Just need to know how challang the life problems and need know about my work
Farooqh pasha
- 10-Nov-19 @ 5:44 PM
Which stone is suitable for me. I was born in 17th april 1999. As per Islamic calendar 1st of Mohorram. Which stone should i prefer? Which will be good for me? Please reply soon as possible.
Zaid
- 3-Nov-19 @ 7:46 PM
I'm 33 year old and still in married and job less my date of birth i1986 21august please let me no
Saif
- 15-Oct-19 @ 8:00 PM
Hi My DOG is on 15.03.1990. Ian unmarried. I want to know when will I get married.is there any hurdles?
Sarah
- 1-Oct-19 @ 7:54 PM
What is my zodiac sign...and tell about my future in brief
Shafir
- 27-Aug-19 @ 8:35 PM
I had loud of straggle in my life since 9years But I don't achieve my goal So I want to know what is the problem
Nurani
- 21-Aug-19 @ 3:06 PM
I want to get married soon when my time will come many hurdles there DOB 13.09.1989
yasmeen
- 23-Jul-19 @ 4:11 PM
I WANT TO WILL I BECOME DOCTOR OR NOT AND I WILL BECOME IN FUTURE
AALI
- 14-Jul-19 @ 10:43 AM
I want know, what is my rashi? what is my Lucky stone? What is my Lucky number and colour?
Antony and Sakib
- 11-Jul-19 @ 8:42 AM
I want know when I am merried.. the person I love him.
Isha
- 8-Jul-19 @ 11:24 PM
My DOB is 28th Jan 1988. I am still unmarried. I want to know will I get married Or not. And as of now I am jobless and don't want to become burden on my family
Naz
- 6-Jul-19 @ 12:23 PM
My DOB is 28th Jan 1988. I am still unmarried because there are no good proposals. Will I get married and right now iam job less as well. I don't want to become burden to my family
Nazia, Nazo, naaz
- 2-Jul-19 @ 8:57 AM
I have quit the job due to health reasons now I am perfectly fine Will I get a job
Munna
- 2-Jul-19 @ 4:32 AM
My dob is 11/09/1981. My birth timing is 03:50 pm and place purnia bihar ,India. I want to know by job area and time and also about marriage when it would going to take place.
Kumar
- 19-Jun-19 @ 8:33 PM
I want to know when i will get married ,because no one caring me about anything...i dont know my date of birth exactly please tell me based on my Name..
Please tell me how my life and employment and wealth would be , if god wills good for me .
Shahid
- 16-Jun-19 @ 9:41 AM
I just wanna ask that my friend's birthday is on 14 rajab and i want to know about her personality that in future which type of Personality she will have her name is syeda zobaria shakeel and her date of birth is 04 november 1998 and from islamic calender (14 rajab) Kindly tell me that please.
Aouny
- 3-Jun-19 @ 8:19 PM
Askm my bht pareshan hn meri shadi ke lye mere ammi baba niyye my namaz quran roza dargha murshad sab krtyu phr bhi meri shadi ny hori mere kama bhi ny bante meri lyf me koe bhi ladka aya to srif ek ya do din rehta aisich hamesha hota mere sath mujhe koe bhi pasand ny krte riste tuth jate my bht pareshan hn plzz mere bare boliye kiku aisA hora mere umar bht hochuki hai
Farheen
- 16-May-19 @ 4:28 PM
I lost my job in may2018 ,same time relationship affected for 4 monthsin between my mother pass away then family life restored. When i am trying to get new job or business in final stage it unsuccessful. I am not happy but perform namaz 5times Advice me plz ,i m from patna india
Shahzad
- 14-May-19 @ 1:19 PM
Ì love a guy and i want to know that i would get to him or no one we will be halpy together or no plz tell me my date of birth is (12 sep 2003) and time if birth (12:45 pm) day of birth is (Friday) plz tell me do something that i can marry him and have a happy life would my parents will be agree for this marriage? Plz tell me
Amooni
- 10-May-19 @ 4:50 AM
My exam of NEET 2019 is on 5may I want government medical colleges for MBBS in any situation I'm so tensed that I'm not able to concentrate no plzzz tell what should i do.
Arzoo
- 1-May-19 @ 10:57 AM
I have goted baby girl on 20.04.2019 on friday after juma prayer. What will be the good name and star of my daughter????
Najjaf
- 23-Apr-19 @ 7:32 PM
I was born on 25 may 1996 I want to known about my marriage When some one come to see me they reject me . So please tell me why happen like that!
suheena
- 15-Jan-19 @ 8:28 AM
I lost my life and I have 2 kids I don't know what to do
Sabeena
- 14-Dec-18 @ 2:11 AM