Virgo in Love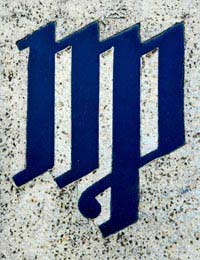 Virgos (Aug 24th-Sept 23rd) are often one of the most misunderstood signs of the zodiac. They are so careful to conceal their emotions; they are often seen as cold or uncaring. But don't let the Virgos fool you! Underneath their shield is a sensitive, sensuous being, very capable of giving as well as receiving love.
Virgo Women
On the outside, Virgo women seem calm, cool, and collected, almost to the point of being remote. But, do not let her outward demeanour fool you. Virgo women have emotions surging through their veins, but these emotions so intense, they often scare her. She can be seen as reserved or aloof because of she realises the intensity of her emotions and is trying to control them through self-discipline. Her distant nature also helps her ward off the advances of the wrong men.
Like all Earth signs, Virgo is a mysterious mixture of both sensuality and conservatism. Virgo women are often very cautious when becoming involved with others. She weighs relationships very carefully because she fears ending up trapped with the wrong man. Because of this, falling in love may take some time. As a relationship grows and the Virgo woman learns to trust her mate, she will reveal her sensitive side.
The Virgo woman doesn't mind waiting for Mr Right. In fact, she would rather stay home, curled up with a good book than date Mr Wrong. She is a believer in true love and once she finds it, her control will loosen. She will become a passionate, sensitive lover, but only once she is sure you are the one.
Virgo Men
Like Virgo women, Virgo men also put on the façade of being totally in control of their emotions. He can be cautious, yet also sensitive and adoring when with the right mate. Virgo men often have a problem expressing their deepest feelings. He is often attracted to his opposite - a woman that is extroverted and lively. But this often causes problems in his love life as emotional people and situations both attract and disturb him.
In the long run, the Virgo man is looking for a woman of high standards. He can be seen as demanding and has a way of making his dissatisfaction with his woman known. While a woman might see this as bothersome, she needs to realise the demands and fault findings are proof that he truly cares or he would not bother. Do not expect him to romance you in the classical Hollywood movie way. There may not be candlelight dinners or roses, but a Virgo man can offer a women loyalty and passion beyond her wildest dreams.
The Perfect Date
What type of date should you take a Virgo woman on or expect from a Virgo man? Because Virgos like to take things nice and slow at first, something with a quiet setting like a café or movie (nothing to risqué) is a great first date. Remember that for some Virgos dating doesn't come easy because they have a hard time relaxing and letting their guards down. So don't try to overdo it, especially on the first date.
Virgos also enjoy visiting museums or something as simple as a long walk. If you want to date a Virgo man, suggest an arcade. They are so analytical, they are sure to love it!
Compatible Signs
Which signs are compatible with Virgos? A
Taurus
and Virgo have much in common and their strong passions may ignite those of the Virgo.
Cancerians
are affectionate, yet not forceful and Virgos appreciate that. While there can be a problem with both signs being overcritical, they will certainly draw each other out of their shells.
Amazingly enough, Virgos are often very compatible with others of their own sign. In fact, they tend to bring out the best in each other. Scorpios are fiercely loyal, which makes Virgos feel loved. They also admire each other's minds. Because Virgos are often perfectionists, they mesh well with Capricorn's drive and ambition.
Incompatible Signs
A Virgo should avoid relationships with Aries, Gemini, Leo, Libra, Sagittarius, Aquarius, and Pisces.
Some signs find Virgos a bit too demanding and distant. But, if you are in love with a Virgo, try to understand them better and appreciate their good traits. Knowing that their demanding nature only shows that they care for you may help make things a little easier on you. Also remember that they will take relationships slowly. Love between any two signs is possible if both are willing to compromise and appreciate the other sign for who they are.
You might also like...
Hi everybody help me thank Great Eziza for helping me cast a love spell that brought back my husband who left me for someone else back to me , thank you sir for your help, if you want his help add him on WhatsApp +2348054681416
Eleanor Penelope
- 24-Oct-23 @ 11:50 AM
I'm a Virgo and I married a Virgo. We have been married for 23 years with 6 babies. I love this man's soul. He is so hands on, patience, calm, understanding, caring, and I can go on and on. What I would like to say is we are the same in some ways but are very different in others. He helps me think and vice verse. I was told I was demanding pushy controlling all of the above but that same person says I love you and I'm sweet. What is it about the Virgos that everyone must have one??
I am a Virgo woman who was married to a Virgo man and our marriage was great. Then I was in a 6 yr relationship with a Virgo man whom he and i shared the same bday. That relationship was beyond toxic. I do love Virgo men, however, at the present time, I am involved with a Capricorn. You wanna talk about challenging? But I must admit, after 4 mths, he's beginning to warm up to the relationship idea.
Mystic
- 19-Feb-20 @ 4:43 AM
I'm a Virgo dating a Sagittarius and the bond is unlike any other I've ever known- our incompatibility is due to his immaturity when it comes to love and him feeling unworthy....
Ms. Epps
- 9-Jan-20 @ 7:52 AM
@Ryan if she keeps talking to u. We don't like to waste our time.
MissCocoBox
- 6-Jan-20 @ 9:28 PM
I'm a libra woman and my man is a virgo and the comparability is amazing. We get along so well and we both have anxiety and hes sensitive and understanding which makes me adore him even more.
Nic.K
- 22-Dec-19 @ 4:04 AM
Dude .. look here . If you wanna date who you would like to date ... go on do as such . Im a cancer man.. i dated a Capricorn i feel that was my best match ,Taurus, Aries and Leo (player in and out ).. im yet to date a Virgo . I've met her and she a verry smart ..sweet and loving person . I'mjust taking my time . And some day i will tell her i love her.I'm sure she knows . But how do i tell if she feels the same way ?
Ryan
- 10-Dec-19 @ 6:40 AM
Absolutely WRONG !! I'm leo and my pretty girl is Virgo, we've been dating for two years with no single fight , our relationship is still on same way it used to be in the beginning
Ochan
- 28-Nov-19 @ 4:07 PM
My mans is a virgo and I'm a capicorn. Compatible af !
Yup
- 18-Nov-19 @ 5:21 AM
Virgo are very nice people they don't have any luck with people because they use then a lot but you can get any thing from a virgo they will give you the last so put it this way if they go it and you ask for it you get it .some of then are clean freaksI no some virgo are down to earth.free handed.some are peopleperson very loved so we are not all bad just try a virgo and see.thank you
Doll
- 9-Nov-19 @ 5:31 PM
Another Virgo Virgo love here. Divorced at 40 from taurus (was always Tauruses all my life unintentionally). Two years in she is the best thing ever
JimY
- 5-Nov-19 @ 9:58 PM
Am a virgo and most of the things being talked about are in me. But i have found it strange that sometimes when am doing something especially studies i don't like anyone to disturb me more especially with loud music i become angry not really with the specific person but with everyone and am afraid my partner will suffer that one
Kaite F
- 31-Aug-19 @ 4:41 PM
Virgo woman madly in love with a Virgo manborn the same day Sept 7th.
CINDERELLA
- 29-Aug-19 @ 3:41 PM
Virgo's aren't hard to understand if you pay attention!
Jojo
- 21-Jul-19 @ 7:23 AM
Wrong! I'm an Aries woman dating a virgo man we get along great both signs are highly misunderstood because we are strong and out spoken and will not live by control. I'm distant at times and down to earth but quite this is helpful with my virgo boyfriend. We both are adaptable to change but love to change on our own. I let him be him he's sweet n were both loyal,reserved,shy, big hearts . virgo's are hard to understand just pay attention!
Jojo
- 21-Jul-19 @ 7:20 AM
The largest misconception I've heard is that Leo's and virgos don't mesh well. I'm a Leo woman and the love of my life is a Virgo man who is able to deal with my more than demanding and extremely extroverted personality. Perhaps the whole 'opposites attract' mantra has something to do with our relationships' success; but 3/5 of the men I've been with have been virgos. Oddly enough the other two were Taurus, yet another sign that Leo's rumored to not mix with.
Uh wrong Virgo and Pisces are opposite attracts so yes they are compatible honestly it a 50/50 depending on how how beings are like you said in your article Virgos are highly attracted to their opposite so correct yourself on that part cause Virgos are the 6th house and right across from them are Pisces the 12th house they'll always have a draw feeling to each other im a Pisces woman with a Virgo man we had amazing, soulmate bondings to toxicity times as well but it all depends on how far your willing to go for that being. With every in counter you meet with, they'll always be problems it whether or not your willing risk to face them with the one you connected with your soul.
Yani
- 17-May-19 @ 3:32 PM
Libra andvirgoare uncompetible?Wrong, WRONG !I'ma Libra manand my Virgo womanCLICKEDthe first time we met. She's very, cautious with details before makingDecisions, and Iweighthings out before Imake a decision.She'sveryhard working, and because I CANadaptto her , and I'm DETERMINED, I can work just as hard. we'rebothtime conscious aboutalmost everything , sheloves to clean thingsIloveto KEEPthings clean she likes being in routine in everyday life,I'm aman of cyncrinised habitsso lovedoingroutinethings myself. We both like the simplethings in life.Whenshe wants or need her space,I give it to her. Whenshe wantsme to be patient with her , she knowsI'm here forher withoutfail. In thebedroom, ANY WAY she wantsto MAKELOVE,I'm100% WITH IT. And she PRAISES ME for that. I'm also VERSITABLElike that. ANYWAY,squash whateveryou herenegative aboutLibra withvirgo.These two signCAN match verywell:
TJ
- 12-May-19 @ 12:57 AM
You got to have a lot of patience and let the virgo have his/her own space for a while... cant rush anything with them
Jamar Williams
- 23-Apr-19 @ 1:42 AM
I've dated her in middle and hs and I mest up the first time she wanted to take a break in my head break up but really she just needed time to think whatever was going throughher mind being a Virgo I totally understand that now only if I wasn't so dumb well I messed up by getting in another relationship so fast wasn't even worth it I felt dumb we would walk past each other almost every day at school she still had feelings for me and was still upset but what she wanted was for me to apologize and make an effort to take her back she wanted to see if she was worth it to mebut I didn't realize that knowing me: c God I love her so much well a year goes by and we've tried 2 other times but still wasn't working out but it wasn't like I don't love you break up any way we've stayed friends since then and talked and said. We missed each other how you doing and what not. Then I came back out of state and I was texting her a bit to hangout at first I was really making an effort to txt her but should be short with me so I would feel like she wasn't interested but she would hmu a few times and asked to hangout and called me cute and she kinda wanted me to kiss her one night but you see I want a really committed relationship with her and love her like no other and protect her she's such a beautiful soul man
I.l.y.s.a.s.f.m
- 18-Mar-16 @ 8:12 AM
In love with my virgo we are both virgos........it's a roller coaster but he's everything I want apparently a higher power feels different about wat I need because we're broken up again for the billionth time in 5 years
Samara
- 11-Dec-15 @ 11:11 PM
I, a 46yr old Virgo Woman (9/18), just met a 39 yr old Virgo Man (9/11).So far, the conversation is wonderful and effortless. Great Sense of Humor, very mentally stimulating and we are looking forward to seeing where this will go... All feedback welcomed
Sassy
- 24-Sep-14 @ 7:14 PM
This is so true..I present myself calm but I have emotions rumbling inside me..Also, I would rather have a "simple" date rather than go out...and I have a guard up because I don't want to get hurt
Asaurah
- 13-Jul-13 @ 2:05 AM
Hi, some time back a women (kanya Rashi) convryher love to me& i also agree her proposal.But fortunately or unfortunately i am also a Kanya Rashi Man. my question isthis relationship continue. She is honest to me thanks, sundaram,
sppu
- 20-Jun-12 @ 10:30 AM
I've been talking to this guy I really like a lot & I am just curious if I scared him off or not? He's a cancer/boar & I'm a virgo/dog :# (woof woof). We both agreed that we we're looking for that "special person" in our lives, but we weren't in a relationship or anything. I asked him to come meet me & my family at a BBQ, but we had a change in plans. We had a date and he brought up going to meet my family. I told him that it wouldn't be a good idea at the time. He says he's not looking for a relationship right now because he has a sketchy past & he wants to be really good friends. It's been like two weeks since and it just seems like he's been avoiding me. Is there anyway I can fix this & how or where did I go wrong? ;(
ms. worrywart :/
- 2-Jun-12 @ 10:43 PM
virgo male 13th september virgo woman 9th sept. electic feeling
crissy
- 15-Feb-12 @ 9:40 PM
my Venus is in virgo. sounds so much like me i feel like crying
anonymous
- 28-Jan-12 @ 11:07 PM
never new a virgo man could be so caring and loving
melia
- 13-Jul-11 @ 5:32 PM