Introduction Into Medical Astrology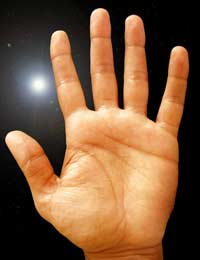 Almost everyone is familiar with astrology and the astrological signs. You are probably aware of the fact that the time and date of your birth can affect your personality traits and you may have even had your chart read by an astrologer or psychic.
However, you may not have heard about medical astrology. Whereas traditional astrology typically deals with the mind, medical astrology deals with the body. Medical astrology, which is sometimes referred to as atromathematics or astromedicine, associates different parts of the body with each astrological sign.
A person proficient in medical astrology can look at your chart and determine your physical strengths and weaknesses. He or she can tell you nutritional deficiencies from which you may suffer and even in the case of illness or disease, he or she may be able to predict the duration and severity. You may even use a medical astrology chart to decide the best time to have an elective surgery.
One prominent follower of medical astrology was Nicholas Culpeper, a 17th century botanist, physician, herbalist, and astrologer. He set up a pharmacy in London where he used his medical experience and knowledge of astrology to treat patients with herbs. He thought it was important to question traditional medicine and explore new ideas as well as educate people about maintaining their health.
Signs and Body Parts
There are 12 astrological signs, beginning with Aries and ending with Pisces. Aries is considered to be the first astrological sign because the Vernal equinox occurs on or around March 21st, and this is considered the beginning of the new tropical year.
Aries, being the first sign, is associated with the head, while Pisces, being the last sign, is associated with the feet, to the signs and body parts generally go in order from head to foot. Here is a list of the signs and the parts of the body with which they are associated:
Aries - head, face, brain, and eyes
Taurus - throat, neck, thyroid gland, and vocal tract
Gemini - arms, lungs, shoulders, hands, nervous system, and brain
Cancer - chest, breasts, stomach, and alimentary canal
Leo - heart, chest, spine, spinal column, and upper back
Virgo - digestive system, intestines, spleen, and nervous system
Libra - kidneys, skin, lumbar region, and buttocks
Scorpio - reproductive system, sexual organs, bowels, and excretory system
Sagittarius - hips, thighs, liver, and sciatic nerve
Capricorn - knees, joints, and skeletal system
Aquarius - ankles, calves, and circulatory system
Pisces - feet, toes, lymphatic system, and adipose tissue
Rather than tell you what other signs you are compatible with, medical astrology lists body parts for which your sign is known. This gives you an idea of areas of which you should be aware when illness occurs. For example, Aries may be more susceptible to head injuries such as a concussion while a Gemini may be more likely to have trouble with their lungs when they catch the flu or a cold.
Knowing what particular parts of the body coincide with your sign can help you better understand your symptoms and possibly even avoid some illnesses and injuries completely. For example, Virgos are associated with the digestive system. By knowing that too much stress can result in diarrhoea for a Virgo, he or she can practice avoiding stress and thus avoid diarrhoea.
Tools a Medical Astrologer Uses
To figure out your prognosis once you are stricken with an illness, a medical astrologer will use a decumbiture chart. This is a horary astrology chart that is calculated from the minute you become ill. In fact, the word decumbiture is Latin for to lie down or to fall, so it is supposed to literally be taken the moment you "take to your bed."
This chart can be used not only to predict the duration and outcome of your illness, but also what medication, primarily herbs that you should take and when the best time to administer them would be.
The pharmaceutical properties of herbs can be improved by knowing when the herb was planted, when it was harvested, and when it was prepared into a medicine in addition to knowing the best time to take it.
Medical astrology is an ancient art that uses the astrological signs, the moon, the sun, and the elements to define what particular ailments to which you may be vulnerable as well as help you know what to look for and reprogram yourself to avoid certain things to help maintain your health and therefore reprogram your medical karma. It can also be used to know when you should have surgery, what your prognosis is, and how long you can expect an ailment to last.
You might also like...
I always have troubled getting in five years I also got serious injury in 3 times accidents what problems is I don't no . Now a days I am not going to work I feel don't go anywhere
moin
- 22-Jul-13 @ 7:30 AM