What is Mundane Astrology?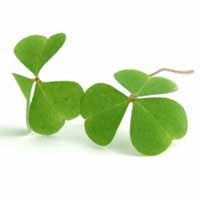 Mundane astrology is the type of astrology used to predict world affairs and events. The name mundane is taken from the Roman word Mundus meaning "the world." Mundane astrology branched off from judicial astrology and it is believed to be one of the oldest branches of astrology. During the Middle Ages, mundane astrology was often referred to as Revolutions, as a revolution has come to signify change for a nation or country.
Those who practice mundane astrology believe there is a correlation between happenings in nature, such as earthquakes, and the movement of the heavenly bodies as they relate to the planet Earth. Mundane astrology is used to not only look at patterns in history and what purpose events held, it is also used to predict future events and how they will affect us. Mundane astrology can be used to help humanity change courses so such catastrophic events are avoided.
History
Mundane astrology has gone through three major periods of development since its inception in ancient Babylon. It was Greek astronomer, mathematician and astrologer Claudius Ptolemy who developed the fundamentals of mundane astrology in his treatise Tetrabiblos. This lay the foundation for mundane astrology.
A second phase of mundane astrology began in the 9th century when Islamic astrologers added new techniques such as the cycles of Jupiter and Saturn, which are used to identify the rise and fall of states and religions.
The third phase of mundane astrology came about in the 20th century when techniques based on the planetary cycles were added. This took the place of interpretation of planetary positions used in horoscopes and natal charts.
The Basics
The Sun, Moon, and planets represent different communities of nations of the world. The Sun represents the leaders – prime ministers, aristocracy, magistrates, and judges – those in authority positions. It can also include heroes and champions admired by the public. The Moon represents the common person and its position on a chart will often indicate on what the public's attention is focused. Mercury represents the literary world – publishers, newspapers, books, and intellects. This planet denotes a nation's communication and transport issues. Venus represents women and their issues such as birth rate, marriage and children. It can also represent entertainment, the arts, sports, musicians, and peaceful resolutions to problems. Mars represents all things related to war and opposition – military, navy, soldiers, attacks, disputes, conflicts, and fire. Jupiter represents both the religious and the judicial world. It includes priests and religious leaders as well as bankers and judges. Saturn represents the elderly and the nation's death rate. It can signify deadly epidemics, state funerals, and anything that would cause public sadness. Uranus represents political tension such as rioting, fascism, individualism, right wing political ideas but it can also represent scientific discoveries. Neptune represents left wing political ideas such as socialism and communism. It can also represent covert plots, fraud, illicit activities, and loss. Pluto represents change and rebirth.
Mundane astrology uses a chart, but instead of the chart being for an individual, it is drawn up for a nation or country. Like a personal horoscope, a chart can be drawn up for a nation or country by using a particularly important date such as an official inauguration or a leader's birth.
What can be done with mundane astrology? With so many countries in turmoil right now, mundane astrology can be used to help these countries see where they are going – if they are headed for peace or disaster. And if they are headed for disaster, by using mundane astrology, they can know before it strikes and either take steps to prevent it or at the very least plan for the coming disaster. If a country has just gone through a turbulent time, like a revolution, mundane astrology can help the citizens of that country understand the importance of such a change.
You might also like...
What planets are kicking off the situation at the moment for Britain?
Meme
- 12-May-20 @ 2:34 PM
I WAS BORN 10/23/1960, I WAS ADOPTED AT 6 WEEKS OLD..NORTH CAROLINA RULES. I DO NOT KNOW MY TIME OF BIRTH...iI KNOW ON THE CUSP OF LIBRA AND SCORPIO..LOTS OF LIBRA TRAITS BUT SOME SCORPIO ALSO..CAN YOU GIVE ME ANY INSIGHT??
Andie10
- 1-May-20 @ 4:58 AM
Bahujan samaje party aur samajvadi party ki sthapna kabir huai
Jiu
- 11-Aug-19 @ 6:49 AM