The Biography of Edgar Cayce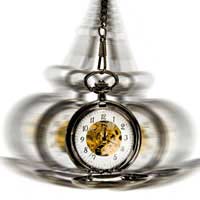 Edgar Cayce (pronounced as "Casey") was an American psychic who gave prophecies on many topics such as health reincarnation, astrology, and even the lost city of Atlantis. Although he died before the appearance of the New Age Movement, his works still remain a major influence on it. He believed in astrology in that it meant our souls spent time on other planets in between incarnations and that the planets alignments at our birth recorded these influences.
Early Years
Edgar Cayce was born on a farm in Kentucky in March 1877. He dropped out of school when he was age 13. To drop out of school so early was not so much his decision as the fact that his parents could not afford further education for him. Cayce was a spiritual person - a member of the Disciples of Christ church who read the Bible once a year, taught Sunday school, and also recruited people for missionary work. He was often torn between his psychic abilities and his faith and beliefs.
A Fateful Meeting
In 1900, Cayce suffered from such a severe case of laryngitis and loss his speech for a period of time. He lived with his parents for almost a year before taking up the trade of photography, one that would not put much of a strain on his voice. It was while he was apprenticing at the studio of W.R. Bowles in Hopkinsville that he met an entertainer/hypnotist by the name of Hart.
Hart had heard of Cayce's speech condition and offered to cure him in front of his audience. He was able to get Cayce's voice back while he was under hypnosis, but once he awoke, it was gone again. Hart had gigs in other cities, so he suggested Cayce visit a local hypnotist, Al Layne, for help. While in a trance, Cayce referred to himself as "we" rather than "I." Layne suggested Cayce describe his ailment while in a trance. Cayce said his speech loss was due to psychological paralysis, but that the increase of blood to his face would cure this ailment. After 20 minutes of Layne suggesting the blood flow be increased, Cayce, with a very red face and chest area, declared he was cured, while still in the trance. His voice returned to normal, with only occasional relapses, which were always corrected by a session with Layne.
Layne was eager to explore this method of healing further and asked of Cayce what his own ailments were and how they could be cured. When that proved effective, Layne suggested that Cayce go public with his trance healing abilities. Cayce finally agreed, on the condition that all readings were free. He had great success and his work appeared in the newspapers. His accuracy drew people from all around the world through correspondence, as he found often that a letter from the person proved just as effective as actually having them there for a reading.
He always conducted his work in a trance like state. After he decided to do the healing full time, he did ask for voluntary donations and in time, his wife and son would later hypnotize Cayce rather than Layne. After reluctantly offering help to those who wanted to exploit his gift by location treasure or knowing the outcome of the cotton market, Cayce decided to only help those who were sick and in distress.
Later Years
In 1925, Cayce said his inner voice told him to move to Virginia Beach. He was receiving more and more requests for help and upped his readings to eight a day, but all the work began to take its toll on his health. His readings often left him emotionally drained and exhausted. His inner voice told him he was trying to do too much and should only do two readings a day. He began to slow his pace down, but he suffered a stroke in January 1945 and died the next day.
His Legacy
Cayce gave over 22,000 readings during his lifetime, but only a little more than half were preserved. Once he was out of his trance, Cayce claimed he could not remember what he had said, saying the information came from the unconscious – a very popular theory during his time.
There are still several thousand students on Cayce today. Most are in the United States, but there are Edgar Cayce Centers in at least 25 other countries. The Association for Research and Enlightenment (ARE), located in Virginia Beach, continues to promote interest in Cayce and his abilities today.
You might also like...