The Biography of William Lilly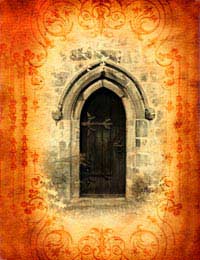 William Lilly was a 17th century astrologer and occultist well known for his specialty in interpreting astrological charts for horary questions. Horary astrology was a branch in which an astrologer would try to find the answer to a question by drawing up a horoscope for the exact time and place when the question was asked.
Lilly was born at Diseworth in Leicestershire in 1602. He was educated at the school of Ashby-de-la-Zouch. By the time he was 17, his family had fallen on hard times and he went to London to work for an elderly couple. It was at this time that he began an interest in astrology. Lilly read all the books on astrology that he could find and built quite an impressive library of classic texts.
Astrology
By 1634, Lilly had begun practicing astrology and other forms of the occult such as talismanic magic, invoking spirits and gazing at crystals. However, when his health declined, he turned his back on all these practices, with the exception of astrology. The next five years were spent honing his astrological skills.
Lilly began publishing yearly prophetic almanacs, which were extremely popular. His first, titled Merlinus Anglicus Junior, published in 1644, foretold of the King's defeat at the Battle of Naseby in 1645. This yearly almanacs eventually helped establish him as England's leading astrologer. His most comprehensive book is Christian Astrology, first published in 1647 in three separate volumes. It was so popular and gave such great insight into horary astrology; it has never been totally out of print. Lilly himself studied thousands of horary charts and was able to give accurate answers to most of the questions asked of him.
However, Lilly felt freest to practice his astrology during Oliver Cromwell's Protectorate (1652-1658). It was during this time that the sales of his yearly almanacs reached 30,000. He even privately consulted with Cromwell's son-in-law, John Claypole. It was through him that Lilly met Bulstrode Whitelocke and many other members of the Long Parliament, including the speaker, Sir Philip Stapleton. Through these acquaintances, Lilly became involved in the politics of revolutionary England.
But Lilly's comments often got him in trouble. In 1652, he was imprisoned because he predicted that the army and commoners would join forces to overthrow the new government, which they felt was dictatorial and unfair.
His Greatest Controversy
Lilly, now under censorship by the government again, saw his astrology practice decline in the 1660's. In 1665, he left London to escape the Great Plague, but in 1666, he was called back to appear before a committee. In 1652, William Lilly had predicted the Great Fire of London and the committee as well as many of Lilly's enemies were out to prove the fire had been set on purpose. He managed, with the assistance of politician and fellow occultist Elias Ashmole, to convince them that he knew nothing about the cause of the fire.
Lilly began studying medicine in 1670 and after being granted a license, often treated the poor for free. He continued to publish his yearly almanacs, but due to declining health, it was with the assistance of his "adopted son," Henry Coley. Lilly died on June 9, 1681.
Today, Lilly is still remembered as the principal authority of horary astrology and has influenced many of today's astrologers, including John Frawley, Olivia Barclay and J. Lee Lehman.
You might also like...