The Biography of Llewellyn George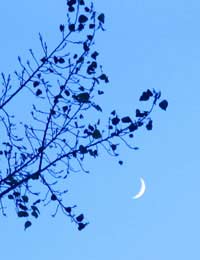 Llewellyn George is a well-known name in astrology. He wrote many easy to understand astrology books in his time including 'The A to Z Horoscope Maker', a book that even today, 70 years after it was first published, is used by many first time astrologers to create charts because many still view it as the definitive guide to charting.
His Works
He was born in Swansea, Wales in 1876. Llewellyn George had to publish many of his first astrological pamphlets himself. In 1906, he published his first best seller – 'The Llewellyn Moon Sign Book and Gardening Guide'. This book, often known as the Moon Sign Book, is used by farmers, homemakers and astrologers alike and has been published continuously since 1906.
George's Planetary Hour Book is another of his works that, although not currently in print, was a very popular reference book at the time it was written. George had his lectures printed up in a pamphlet titled Astrological Lectures, in the early 1900s as well.
Llewellyn Publications
Realising there was no appropriate outlet for astrological literature; George started his own publishing company, Llewellyn Publications, in 1901 in Portland, Oregon. George published 'The A to Z Horoscope Maker' in 1910 and it became an instant classic that is still revised and updated to this day. It was this book that put Llewellyn Publications on the publishing map and made it an established name in the astrology community. For a while, Llewellyn Publications was supported primarily on the sales of 'The Llewellyn Moon Sign Book and Gardening Guide' and 'The A to Z Horoscope Maker'. Astrology had fallen out of favour with society and experts felt that interest in astrology and the occult was all but over.
However, George was a firm supporter of other astrologers of time, such as Donald Bradley and felt a reputable firm should publish their literature. For his support of astrologers and the science of astrology, George was awarded a lifetime membership to the American Federation of Astrologers in 1939.
Llewellyn George died at the age of 78 in 1954. After his death, a printer purchased Llewellyn Worldwide and distributed material through mail order. In 1961, Carl L. Weschcke purchased Llewellyn Worldwide. It was at this time that the publishing company was relocated from Los Angeles to Minnesota. Today, Llewellyn Worldwide remains one of the oldest and still most respected publishing houses. It received a new surge of interest in the 1960s when astrology and other occult areas again became popular with the general public. Llewellyn Worldwide purchased Fate Magazine in 1988, a source for paranormal news that has been published since 1948.
By the 1990s, Llewellyn Worldwide was publishing thousands of books with titles on subjects such as astrology, paganism, Wicca, self-help, healing, parapsychology, tarot and fiction. It also now sells other products including tarot card kits and astrological calendars.
Without Llewellyn George taking the initiative to form a publishing company strictly for astrology literature, who knows how many, if any, of these works would have survived today. Even though George died in 1954, the legacy of Llewellyn Worldwide not only lives on, but thrives.
You might also like...