Astrology and Celebrities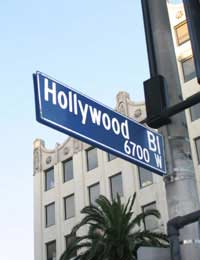 If you search the Internet for the term "celebrity astrologer", you will find many people that claim to be the official astrologer to certain Hollywood stars. However, if you try to find the names of these stars, they often are not listed. This is because in the 21st century, astrology and supernatural beliefs, such as reincarnation and psychic ability, are still seen by many as being questionable.
Most Hollywood stars have no problem stating their religious and political beliefs in interviews and press releases, yet many of them still avoid saying they believe in anything mystical, such as astrology, for fear of being condemned by their fans. However, there are stars that believe in astrology and do not let any fan backlash stop them from letting their beliefs be known.
Anna Nicole Smith
Celebrity astrologer Maria Shaw has been in the national spotlight many times. She appeared on the Fox reality show Mr. Personality and also on the Fox Morning News, where she gave Andrew Firestone of The Bachelor an astrological birthday reading. But, one of her most notable appearances was on The Anna Nicole Smith Show as Anna's personal relationship advisor. Anna Nicole had also stated in interviews that she believed in ghosts. She told the Daily News that when she lived in an apartment in Texas, long before she became a star, a ghost would visit her at night to have sex with her.
Nancy Reagan
This feisty First Lady came under fire in the 1980s for using a personal astrologer. When her husband, Ronald Reagan, was elected the 40th president of the United States, many conservative Christians supported him. But those same supporters were troubled when it was learned that wife Nancy used astrologer Joan Quigley to help plan not only her activities, but those of the president as well.
Nancy had used Joan since the 1970s, but had become more concerned with her husband's safety after the 1981 assassination attempt. She felt that Joan's astrological advice could keep both her and the president safe from harm.
Shirley MacLaine
There is perhaps no celebrity that has garnered more attention with her beliefs in the supernatural than actress Shirley MacLaine. The Academy Award winning actress caused quite a stir with her 1983 book Out on a Limb in which she spoke about her viewpoint on reincarnation and her past lives in an attempt to understand her inner self and spirit. Despite an unfavourable reaction she received by many, she continued her crusade of New Age awareness.
Her current quest is to "spiritualise the web". Her web page focuses on many spiritual and supernatural topics, including reincarnation, the existence of UFOs, pet spirituality, out-of-body adventures, and healing. She also has a section on her web page devoted to astrology.
While Shirley herself is not an astrologer, she is a believer and has two intuitive astrologers, Sandra Helton and Clarisa Bernhardt, to perform online readings. There are also weekly horoscopes listed each Monday, information on signs and interpretations, and a brief history of astrology.
Other Celebrity Astrologists
Are there any other celebrities interested in astrology and the supernatural? Although it is hard to pinpoint many on their exact beliefs, talk show hosts Montel Williams and Tony Danza have both had psychics and astrologers on their shows. In fact, psychic Sylvia Brown appears almost weekly on Montel's show.
Actor Gary Busey is friends with astrologer Louis Turi. He has also appeared on the paranormal talk show Coast to Coast, in which he spoke about his out of body experience after his nearly fatal motorcycle accident in 1988.
Stars such as Madonna and Britney Spears have shown interest in Kabbalah, a body of teachings that focus on Jewish mysticism. Sylvester Stallone's mother, Jackie, is an astrologer who travels the world to let others know about the benefits of astrology. Actor Billy Bob Thornton's mother is a professional psychic who predicted his 1997 Oscar win.
It may be a while before more celebrities embrace their true feelings about astrology and the paranormal, but until then, stars like Shirley MacLaine and Gary Busey will continue to lead the way to enlightenment.
You might also like...
Finanacial problem in buisness
Gora
- 9-Apr-16 @ 10:06 AM