The New Zodiac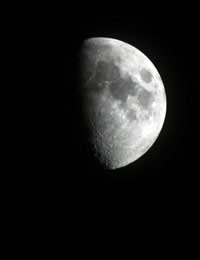 For years, many people have read their horoscopes, based on their astrological sign that was defined by their birth date. However, astronomer Parke Kunkle caused quite a stir in early 2010 when he said that gravitational pull of the moon had actually changed zodiac signs.
Controversial Comment
Kunkle, of the Minnesota Planetarium Society, said in an article for the Minnesota Star-Tribune that the gravitational pull had changed the alignment of the constellations on which the zodiac is based. This can be explained by picturing Earth as a spinning top. As it spins, the axis changes due to the vibration of the spin. Kunkle estimated the current zodiac signs to be off about a month (i.e. a whole constellation) due to the changes since 3000 BC. Back then, the axis pointed toward Thuban. Now, the axis points to Polaris. That means people that formerly thought they were Gemini, are now actually Taurus.
But, there was another surprise. The addition of a new sign – Ophiuchus – seemed to throw the whole situation into even further turmoil. Were horoscopes still accurate?
As it turns out, the zodiac sign we know wasn't always set in stone. The ancient Babylonians had 13 constellations. Deciding they only wanted to use 12, the so-called new sign Ophiuchus was dismissed. And it wasn't until Julius Caesar ruled that Libra came into play. And both astronomers and astrologers have known about the axis change for a long time.
The New Dates
According to Kunkle, the current zodiac was rearranged into the following:
Capricorn: January 20 - February 16Aquarius: February 16 - March 11Pisces: March 11 - April 18Aries: April 18 - May 13Taurus: May 13 - June 21Gemini: June 21 - July 20Cancer: July 20 - August 10Leo: August 10 - September 16Virgo: September 16 - October 30Libra: October 30 - November 23Scorpio: November 23 - December 17Sagittarius: December 17 - January 20
If Ophiuchus were added, it would be placed between November 29th and December 17th, meaning Scorpio only covered November 23rd through November 29th.
What Astrologers Say
Most astrologers agree that this doesn't actually affect astrology as we know it. Cambridge astrologer Joyce Levine said that the precession of the equinoxes only affects Vedic astrology, but not tropical astrology, which is the astrology followed in the western world. Tropical astrology is based on seasons, so although Cancer may start a month late according to Kunkle, it still falls at the beginning summer, just as Capricorn still falls at the beginning of winter.
Ophiuchus
What can be said of those who find themselves born between November 29th and December 17th under the sign of Ophiuchus, the serpent holder? Just as all the other signs have characteristics, so does the Ophiuchan.
Those born under the new 13th sign of the zodiac may be someone that finds themselves a knowledge seeker. Wisdom is important to this person who seems to advance well all the way through life. He or she may favour bright colours and tend to dress flamboyantly, but not in such a matter that he or she is looked down by authority. Quite the opposite, authority looks well upon the Ophiuchan. Jobs well suited for them include builders, architects, doctors, and teachers. Ophiuchans often have large families.
Unlike the other traditional signs of the zodiac, Ophiuchus is actually associated with a person. Imhotep, also known as Aesclepius, lived in 27th century BCE Egypt.
Celebrities who fall under the sign of Ophiuchus include comedian and host Howie Mandel (born November 29th), politician Winston Churchill (born November 30th), singer Billy Idol (born November 30th), comedian Sarah Silverman (born December 1st), singer and actress Bette Midler (born December 1st), singer Britney Spears (born December 2nd), actress Julianne Moore (born December 3rd), model and media personality Tyra Banks (born December 4th), actress Kim Basinger (born December 8th), actor and emcee Mos Def (born December 11th), politician John Kerry (born December 11th), actor Bill Nighy (born December 12th), singer Dionne Warwick (born December 12th), actress Jennifer Connelly (born December 12th), actor Jamie Foxx (born December 13th), singer Taylor Swift (born December 13th), actor Steve Buscemi (born December 13th), musician Ted Nugent (born December 13th), and actor Benjamin Bratt (born December 16th).
It appears that despite Kunkle's comment in 2010, most people still follow the same zodiac signs they always have. You probably will not hear many people tell you they are an Ophiuchan since the sign hasn't really caught on, but it certainly gives both astronomers and astrologers something to think about in regards to constellations and astrology.
You might also like...
I was born on the 20th July. I have definitely never felt like a true Cancer. To learn that I am on the cusp of Gemini and Cancer makes perfect sence. So much has fallen into place in my life since learning this. :)
Luccid
- 14-Apr-20 @ 4:05 PM
July 7th here . Honestly, this kinda makes sense for a Gemini . 1.I talk a lot, 2.I'm self destructive. 3.Im pretty quick for what I do.. So idk ..
Soidk
- 31-Jan-20 @ 1:13 PM
im january 29 1984 was born a true aquarius and staying that way
chrissy
- 25-Jan-20 @ 1:28 PM
I don't want to be a stupid Taurus I want to be a GEMINI!!!
Gemini man
- 13-Jan-20 @ 6:17 PM
I like it!Never felt like a Pisces; now it says I'm an Aquarius!Yes!I've always felt like an Aquarius,born 23 February! ?
Galore13
- 1-Jan-20 @ 11:31 PM
I'm a Virgo normally... but wow! Now I'm a Leo ??!! Both fit my personality and it's really weird. Fun loving, cheerful, laid back, funny, down to earth and creative. Wow! Just... Wow! I truly believe that I have Leo blood in me. I'm proud of my new zodiac sign. Once a Virgo now a surprisingly fun Leo!
Bugs Bunny
- 12-Dec-19 @ 8:59 PM
OMG! Im a Leo! I gotta admit that I was born on September 18th 2001 but I don't care. A Leo personality really suits me and I always knew that my real zodiac was a Leo. Once a Virgo now a Leo! I'm so happy!
Bugs Bunny
- 9-Dec-19 @ 9:04 PM
I don't want my new zodiac. It's not that i don't like it. I just want my old zodiac. I'm still gonna be a leo. Idc what the f astrology says but I'm still a leo. I'm NOT cancer! Not! Not not not! Ahhhh
The 13th sign doesn't matter. They tried changing it in 2010; 2016 and now this year. I was born a Taurean. Will always be a Taurus. Whatever sign you were born under, that's what sign you were born under.
thisisfakenews
- 3-Dec-19 @ 8:46 PM
I was actually a Capricorn.... Now I am a Sagittarius? I hate it..... Thoug I think it will be perfect being a Sagittarius
Harmonica
- 2-Nov-19 @ 1:41 PM
Idiots! I want my old zodiac sing! I was virgo but right now I'm leo and wha the hell I am not self-loving!! Please change it back I want my old zodiac!
Vasi
- 6-Oct-19 @ 2:18 PM
I'm a virgo normally but now I'm a Leo! Both fit my personality so it's really weird.
loserXD
- 3-Oct-19 @ 3:28 AM
So I was supposed to be a Cancer or so I though, I would read the traits and would never feel as I had any of them. My Mercury and Venus were in Gemini, according to my natal chart. Now it appears I'm a Gemini! And I can recognize almost every trait of that sign in myself. I feel more Gemini so I am sticking with this.
GemGirl88
- 7-Aug-19 @ 3:11 PM
I'm still keeping my old zodiac since there's not '13' months. The old calandar is still valid since the astrologer said so, so I'll keep my aries (since I am an aries fully and forever)
Luna
- 3-Aug-19 @ 8:32 AM
*I honestly don't care that other people are showing a lot of hate towards the 'new' sign. I identify more with that one than the one I'd be in the more commonly used zodiac system.
Anonymous User
- 24-Apr-19 @ 7:27 PM
I honestly don't care that other people are showing a lot of hate towards the 'new' sign. I identify more with that one than the
Anonymous User
- 24-Apr-19 @ 7:25 PM
Yeah...both Western (Tropical) Astrology and Vedic Astrology use different dates but neither consider Ophiuchus a zodiac sign since there's a difference between a zodiac sign and a zodiac constellation. Ophiuchus is just a constellation.
ThePaganSun
- 26-Aug-14 @ 6:44 AM