About Our Site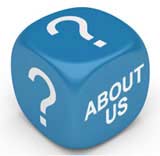 ExploreAstrology was formed to offer a unique reference point on the zodiac and the science of astrology.
Welcome to the Explore Astrology Site. If you have never looked deeply into astrology, you may wonder how it could benefit you. Have you ever noticed a particular habit that you can't just seem to break, but you don't know why? Astrology can be used to give you an incredible insight into your personality traits and give you a better understanding of yourself.
Astrology can also tell you how best to interact with other signs. Do you find yourself arguing with the same person over and over again about the same things? How can astrology help you with this? By knowing the personality traits of someone of a certain astrological sign. For example, let's say you are dating someone of the Cancer sign. When you learn that by nature, Cancers are very sensitive people, you gain a better understanding of how to please him or her. Knowledge of certain astrological traits can help on both a personal and professional level.
Astrology can also be used to guide your decisions about your own life. It is not a fairy tale answer of what the future holds, but rather a forewarning of what could happen, although still allowing you the freewill to change your own destiny.
Give astrology a try, what you find out about yourself and others may amaze you!
Our concern was that there was no single UK resource for interesting features and practical advice on this subject.
Our features and articles are written by experts - who have experience, or a particular interest in this area.
Our Background
ExploreAstrology was founded by John Rowlinson, the founder of PtS.
John, through PtS, is involved in a number of ventures including software and property companies. A percentage of revenue from these activities goes towards funding ExploreAstrology and a number of similar sites.
Our focus is simply on having experts create the highest quality information possible that is widely read.

Related Articles in the 'Site Information' Category...