Astrology and Fertility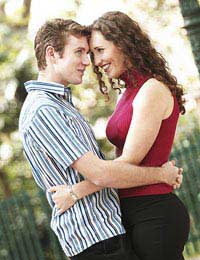 You may never have considered it, but many people believe that astrology and a woman's fertility are linked. Whether you are looking to become pregnant or looking to avoid it, astrology may be able to help you.
Many women around the world use the rhythm method as a natural form of birth control. But, did you know that your birth date could help the rhythm method be even more effective? Alternatively, that knowing the phase the moon was in when you were born could help you know the best time of the month to try to conceive. You may even be able to determine if you have a boy or a girl by using astrology.
History
The lunar fertility method dates back to ancient Babylonia, in which an ancient manuscript said that a woman's fertility was based on the moon. However, for years, this concept remained relatively obscured. Dr. Eugen Jonas brought the lunar fertility method to the forefront through additional research. A Czechoslovakian psychiatrist and astrologer, Dr. Jonas decided in 1956 to test this theory on woman. He eventually opened a fertility clinic in Czechoslovakia, but it was closed by the communist regime.
There were several reasons why Dr. Jonas was concerned about fertility. One was that as a Roman Catholic, he opposed abortion and felt that his method could be used not only to help those wanting to conceive, but also those who did not. He felt this method would help add to the reliability of the rhythm method. He also hoped his method would help barren women conceive.
Concept
The theory is simple - that a woman ovulates whenever the moon is in the phase it was in at the exact time she was born. For example, if the moon was in the new moon phase when you were born, that is the most likely time of the month for you to ovulate. A British study recently reported that men might be able to find out when their sperm count is at its highest by having their own lunar fertility phase charted.
Some believe the Jonas lunar fertility method can also be used to help mothers who have suffered miscarriages, who have had pregnancy complications or a difficult labour, stillbirths, or have a family history of genetic disorders or diseases.
A Boy or a Girl?
There are some couples that may have all boys or all girls and long for a child of the opposite sex. Lunar fertility may be able to help with that! Some studies reveal that you may be able to determine the sex of the child based on the position of the moon during the cycle of conception. If the moon is in a positive zodiacal sign during conception, which includes Aries, Gemini, Leo, Libra, Sagittarius, and Aquarius, then you will have a boy. If the moon is in a negative zodiacal sign during conception, which includes Taurus, Cancer, Virgo, Scorpio, Capricorn, and Pisces, you will have a girl.
How to Calculate
You can calculate your fertility method by using the planetary ephemeris, including both the 20th and 21st century. Start by determining the degrees of distance between the moon and the sun on your birth date. If you were born during a full moon, then the moon and the sun were 180 degrees apart. That means that you should be ovulating once a month when the moon and sun are exactly 180 degrees apart. If you are uncomfortable doing this, you can locate astrologers that will do it for you as long as you can provide the date and time you were born.
Through various studies, it appears that astrology and fertility are indeed linked. This fertility method had been charted over a million times since 1956 and Dr. Jonas reports that this method is 99% reliable.
You might also like...
We are planning a baby.our date of birth girl 6th December 1987.boy: 18th August 1985 do we have any chances to conceive baby this year let me known
Neha
- 22-Aug-19 @ 5:59 PM
Hi, me and my husband are trying for baby. our date of birth is 6 feb 1988 and 8 october 1994. do we have any chances to concive baby this year..
tara
- 20-Aug-19 @ 7:03 AM
I am tring for baby for last 2 yrs but its not happen. will you please give me some suggestions
Rani
- 19-Aug-19 @ 1:09 PM
My dob 4August -1987 My husband's DOB 16-nov 1976 my first baby girl 7feb 2015.. planning for second
Samy
- 18-Aug-19 @ 6:51 AM
My DOB is on January 16, 1986. My husband's DOB is December 3, 1984. Do we ever have the chance to conceive this year? If not, when will it be?
Anne
- 17-Aug-19 @ 4:34 PM
My date of birth is 5 Jan 1984 My husband date of birth is 3november 1973 We have been trying for 13 years When will we hav our baby
Seji
- 16-Aug-19 @ 10:43 PM
My birthday is February 14th of 2000 and I was wondering when I will conceive my first child
Ernie
- 16-Aug-19 @ 1:55 AM
Hi , my dob is 12 jan 1989 and my husbands is 18th may 1988, when can we conceive ? i am afraid about miscarrige
Rash
- 15-Aug-19 @ 10:19 AM
My dob is 5/23/88; my husband dob is 12/19/86 when can we expect to conceive this year?
TKahodu
- 13-Aug-19 @ 12:54 AM
When is the good month for us to conceive. Our dob are girl - jan 24th, 1988 Boy - feb 4th, 1986. Please help with what month is the month i will conceive
Sumhi
- 12-Aug-19 @ 4:52 AM
We are planning for a baby from last 1year , in 2017 nov we got married. Is there any chance this year.
Mini
- 11-Aug-19 @ 10:39 AM
My birthday is on 10 October 1989 and my boyfriend 9 July 1980 do we have a chance to conceive naturally please help
Becca
- 6-Aug-19 @ 2:59 PM
I have been married for 3years now and have been trying to conceive,my DOBis 7th Aug 1979 and my hubby DOB is 26th may 1977,pls when and what will i do to conceive
Abbey
- 4-Aug-19 @ 5:36 PM
Me and my bf have been trying to conceive for 2 years with no luck, my 2n and his 1st, my bday is June 18 1991 and his is December 11 1987. When will we have our baby?
Jen
- 2-Aug-19 @ 11:40 PM
We have been trying for last two years but no success. My DOB is 12 june 1985 and husband's DOB is 24 june 1983. When will I conceive? Is there any chance to conceive thi smonth?
My DOB is 27 Feb 1990, when will i have my second baby
Varsha
- 31-Jul-19 @ 6:34 PM
My Dob is 12th Oct 1993 and my husband dob is 25th Oct 1987.We are trying from 2 years. When I can hav baby.
Moni
- 30-Jul-19 @ 5:45 PM
I am 30-06-1984,my wife dob 27-10-1985..when we have our baby?? Boy or girl
Mit
- 30-Jul-19 @ 3:12 PM
My birthday is 4/27/1985 my husband's birthday is August 29 1985..when can we expect our second child
Kiml
- 30-Jul-19 @ 12:45 AM
When will I have a second child dob: 31 Jan 1978
When will I conceive my dob is 11/03/1990 and my bf dob is 08/11/1991
Riah
- 26-Jul-19 @ 8:57 PM
When will I conceive my birthday 11-03-1990 my bf is 08-11-1991
Riah
- 26-Jul-19 @ 8:55 PM
my DOB 20.04.1987 and my husband DOB is 12.08.1981.. married for 3 years.. we triedevrey thing what should we do
rupa
- 26-Jul-19 @ 1:19 AM
I am 29 dob 10 may 1990 my partner is 04 January 1990. When will we conceive?
Neesha
- 25-Jul-19 @ 12:15 PM
My DOB is 23rd Oct 1990 and my husband DOB is 1st January 1986. When i will conceive?
Bee
- 25-Jul-19 @ 10:39 AM
When will I have a baby? Married in 2017. My DOB is 11/08/1990
Ashwini M
- 25-Jul-19 @ 7:00 AM
My Dob is 22 august 1992 My husband's dob is 20 july 1992 Our marriage date is 30 november 2017 When are we going to expect our first baby ??
I was born on 25/07/1990.my husband on 04/07/1987. We got married 09/06/2018.when should we expect a baby
Unie
- 24-Jul-19 @ 1:43 PM
I was born on 25/07/1990.My husband was born on 04/07/1987.was married last year June on 9th of June 2018.when shouldwe have a baby
Unie
- 24-Jul-19 @ 1:40 PM
I was born on 26/10/1991 and his 23/01/1983.. when we will have baby??
Munu
- 24-Jul-19 @ 7:08 AM